It is recommended that you go through the following 10 steps in studying about the nuclear threat to Maryland.
This mapper is on someone else's web site so that you will need to save this address in order to return here if your back button doesn't work. However, you want to be sure to go the mapper site and calculate the damage to probable targets (cities) around you.
c. Stock supplies.

7. My Survival Web Page contains links to lots of other information such as free books to download about nuclear survival, links to plans for building shelters, and even free consultation about building a shelter.

8. If you are SUPER concerned about nuclear survival you might consider joining the

Ark Two Community.

9. If you like, you can look at our Honor List for groups that we know of that have an existing rural location. Most of these, however, have no direct interest or preparation in regards to nuclear survival. At the bottom of this page is a Directory of our contacts in Maryland. Many of the local entries for states were listed because of their Y2K concerns and may not have any nuclear concerns.

10. And finally, if you wish to be on the mailing list for my irregular newsletter in which I analyze current events in regards to the nuclear threat, you can sign-up here:


http://lists.pairowoodies.com/mailman/listinfo/arktwo

This link will take you back to the Index of all the States

Link to the Directory for Maryland
---
The following is the most commonly used prevailing wind predicted fallout pattern, but remember, fallout can go anywhere or everywhere (and probably will).

Continental US Fallout Pattern for Prevailing Winds (FEMA-196/September 1990)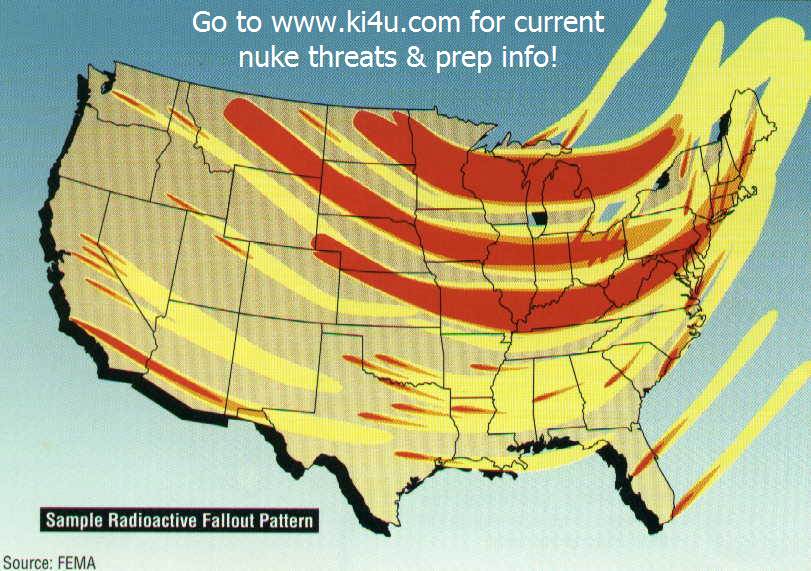 This link will take you back to the Information for Maryland
This link will take you back to the Index of all the States
---
The Directory for Maryland
---
Maryland STATE Index

Maryland ( Maryland TEAM Leader)
Maryland ( Arundel County)
Maryland (Charles, Calvert, St. Mary's Counties)
Maryland (Freeland) 44 acres
MARYLAND (Other)

Click here to return to the
Maryland Directory List
INDEX of STATES
Your Locality Registry
Be SURE to REGISTER before leaving!
---
---
119. Southern Maryland Millenium Action Committee (SMMAC)
Charles, Calvert, St. Mary's Counties, Maryland
James Crawford
301-274-4747

smmac@us2000.org
Click here to return to the
Maryland Directory List
INDEX of STATES
Your Locality Registry
Be SURE to REGISTER before leaving!
---
255. Heathcote
Heathcote
Heathcote is an intentional community located 30 miles north of Baltimore, MD and 20 miles south of York, PA. It is nestled in a narrow wooded stream valley on a 44 acre community land trust.
The community is run by a board of directors composed of the adult members of the community. Decisions are made through a modified consensus process. We have each made a commitment to deal honestly and forthrightly with one another and to let the good of the community as a whole guide our decisions.
Members live in a 150 year old grain mill, a 100 year old farmhouse, and several outbuildings. We plan to build alternative, energy-efficient group housing with individual and family units. We are in the process of renovating the mill to improve our conference center.
We are committed to creating a permaculture demonstration site at Heathcote Community where we can live sustainably in balance with the Earth and guide others on this path. We strive to foster gender balance and a diversity of culture, spirituality and thought. The Heathcote Conference Center helps us to maintain an interconnectedness to the larger society through education and community outreach.
The term "intentional community" means a group of individuals sharing responsibilities and resources. In our case this means caring for the land and buildings at Heathcote, caring for one another, and endeavoring to live sustainably.
Permaculture at Heathcote
We are living on a planet in crisis. The political and economic systems that have given rise to our modern consumer lifestyles have created societies that consume more than they produce. The products and by-products of this consumer culture are destroying the Earth's biosphere and life support systems. During the mid-1970's in response to this growing threat to the world's environment, Bill Mollison, an Australian ecologist, began the development of the principles, philosophy, and methodologies of permaculture or "permanent culture".
Permaculture is the conscious design of "cultivated" ecosystems that have the diversity, stability, and resilience of natural ecosystems. It is a harmonious integration of people into the landscape in such a way that the land grows in richness, productivity, and aesthetic beauty.
Permaculture is an ethical design system for creating human environments that are ecologically sound and economically viable. Permaculture systems provide for their own needs, do not exploit or pollute, and are therefore sustainable.
We are in the process of re-creating Heathcote as a permaculture demonstration site.
Permaculture education is one of the main focusses of the Heathcote Conference Center. We host a permaculture design course each July and hold workshops on the weekends.
This summer we've created a new garden area that will more than double the size of our annual garden. An Edible Landscaping workshop focussed on the hillside between the new garden and our orchard, increasing perennial food production and adding beneficial companion plantings to the orchard. The workshop included a segment on pruning to restore the old trees in the orchard. We are currently planning a new greenhouse for the 1999 growing season. After that, we will be creating a roof water catchment system for the mill that will provide irrigation water for the new garden area.
The new greenhouse will be attached to an existing structure, providing heat in the winter. We're considering a composting chamber in the greenhouse to help heat it. In 1997 we constructed a solar shower, a solar oven, and a solar food dryer.
In 1998 we've expanded our roof water catchment. We are working with the State of Maryland to create an approved grey water system to clean household water from the farm house. We also plan to install a composting toilet in the farm house.
Of course we recycle and compost. Seven different composting systems are located near the main garden and are used in our education efforts as well as serving a practical need. Our goat manure pile sprouted a huge zucchini plant this year, prompting us to grow all of our winter squashes in goat manure mounds. Our best yield yet!
Mill Restoration Project
Grant money from Preservation Maryland and the School of Living has been used to start the restoration of the mill at Heathcote. We've completed restoration of the foundation at the north corner of the building where the old mill wheel was located. Soon we'll be installing new sills and posts to complete the restoration of the north corner and protect the mill works.
Help us do it the right way -- sustainably!
Eastern Permaculture Teachers' Association
EPTA is a supportive network of permaculture teachers on the East Coast. Heathcote members Karen and Linda and our neighbor, Tom, have taken on the administration of EPTA.
Local permaculture enthusiasts and members of Heathcote have come together to form the Greater Baltimore Permaculture Group (GBPG).
In 1998 we held workshops on urban permaculture, organic gardening, wild plants, and edible landscaping, in addition to introductory presentations on permaculture. The design course in July (the 4th annual) was a joy, with enthusiastic participants and teachers. The presentation at the end of the course by the participants drew a record audience of 45 local folks.
Heathcote Conference Center
Participants will enjoy the rural and rustic site, nestled in a wooded stream valley. Located in an historic mill building at Heathcote Community, conference center facilities include: a large group meeting room, bunkroom (tent sites also available), bathrooms, kitchen, and dining area. We offer the option for your participants to learn about intentional community firsthand by sharing some of these facilities with community members.
We specialize in events for non-profit organizations.
Our already low rates are discounted even further for non-profits!
New members wanted
This is an exciting time of growth and change for our community. We have gained a number of new members within the past two years and are reformulating our community vision and policies. We would like our community to grow and are accepting applications for membership. Our membership categories include resident members, non-resident members, and associate members for those who would like to participate but are unable to make a full-time commitment.
We welcome people of all ages, races, genders, religious preferences, and sexual orientations. We'd like to hear from those who are interested in transforming society and creating a peaceful future with Earth.
Below is a wishlist that we came up with during a recent community workday.
First, we want someone who has a strong desire to be part of a community, including personal relationships, community meals, and other community work and play. They should be committed to working and living cooperatively with others. It would be great if they were interested in sustainable living, developing a permaculture demonstration site, and/or building alternative structures.
We would like new members to have a contribution to make to community. Some of the skills we could benefit from include: construction, gardening, accounting, fundraising, legal skills, political activism, healing, and group dynamics. Stable income and a reliable vehicle are helpful.
We appreciate diversity; several folks mentioned racial minorities, gay-bi-straight, and families with children as personal priorities. We definitely want people who have a positive outlook and are nurturing, kind, compassionate, and loving toward people of all ages and descriptions. Stability and maturity will help the prospective member to adjust successfully, as will a sense of humor. We would prefer people who have developed their communication and conflict resolution skills and who are committed to their spiritual path, whatever that might be. Additional personal characteristics that would be appreciated include: honesty, reliability and playfulness.
Please don't be put off if you don't match every item on our wish list. We don't either! We think Heathcote is a great place to live and grow. If you fit some of our wish list and would like to explore how well we fit yours, please give us a call.
Membership process
The following requirements are to be completed for full membership in the order specified.